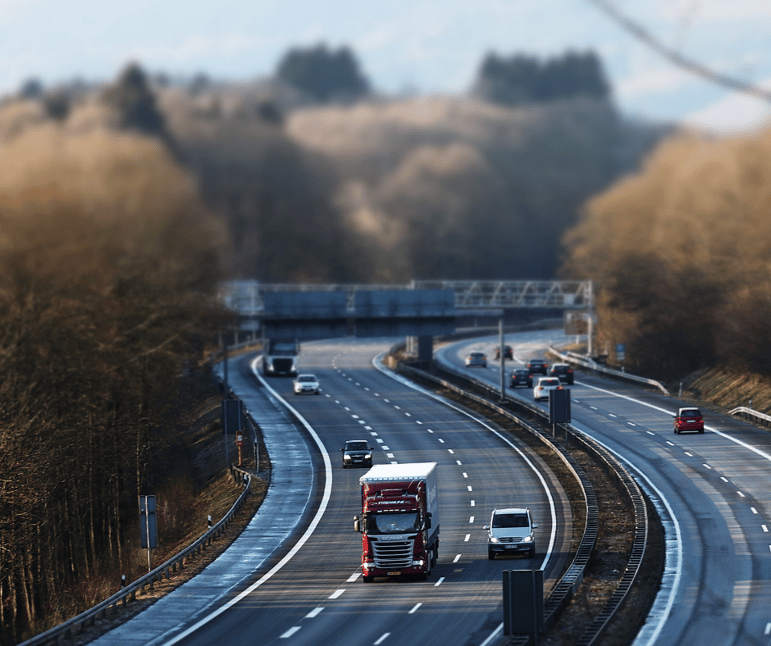 Driving safety is not just an issue to be addressed with professional drivers in the trucking industry. Millions of workers drive or ride in a motor vehicle as part of their job every day, including EMS professionals, law enforcement officers, oil and gas extraction personnel, mail and parcel delivery drivers, and other professionals involved in sales, health care, and real estate. Do your employees who spend time behind the wheel or riding in a vehicle receive training about driving safety?
Is Driving Safety Training for Workers Important?
The National Institute for Occupational Safety and Health (NIOSH) Center for Motor Vehicle Safety (CMVS) conducts regular research about motor vehicle safety and crashes relating to workers. Their findings reveal some startling facts:
In 2018, 1,276 U.S. workers driving or riding in a motor vehicle on a public road died in a work-related crash (24% of all work-related deaths).

Among these 1,276 deaths, the Transportation and Warehousing industry had the highest share (38%), followed by Construction (12%), Wholesale and Retail Trade (9%), and Agriculture, Forestry, Fishing, and Hunting (7%).

The highest proportion of roadway fatalities involved semi, tractor-trailer, and tanker trucks (38%), followed by pickup trucks (17%), delivery trucks/vans (9%) and automobiles (7%).

An additional 550 deaths in 2018 (11% of all work-related deaths) involved workers driving or riding in a motor vehicle off a public road, or pedestrians struck by motor vehicles.

Work-related MVCs are not just an issue for truck, bus, or taxi drivers. 57% of workers who died in 2018 were not employed in motor vehicle operator jobs.

Of the 325 pedestrian worker fatalities in 2018, 46% occurred in just a few occupations: heavy and tractor-trailer truck drivers, construction occupations (trades workers, laborers, and highway maintenance), and grounds maintenance workers.
In addition to these facts, more recent research

by the Governors Highway Safety Association (GHSA) discovered that the COVID-19 pandemic has triggered a marked increase in speeding and reckless driving.




All this data reveals that motor vehicle accidents are the leading cause of death among workers, scoring first or second for causes of death in every major industry group. This means that driving safety should be a significant part of your worker training if any of your employees drive or ride in a motor vehicle as a routine part of their duties.

Benefits of Worker Driver Safety Training

When your employees are involved in a motor vehicle accident, it affects everyone connected to them, including their family, other employees, and you, their employer. The psychological and financial consequences can be difficult to bear. An employee driver safety program can:
Save lives and reduce the risk of your employees suffering life-changing injuries

Protect your company's human and financial resources

Guard against your company's potential liabilities in the event of an accident

Help to promote a "be safe" culture within your company

Demonstrate that you care about your employees' safety and well-being
Employees are your most valuable asset; therefore, any investment into their safety and skills is a worthwhile expenditure.

Driving safety training

can change driver attitudes, improve driving behaviors, increase skills, and lower the risk of accidents. Rewarding safety-conscious behavior behind the wheel can add even more to your company's positive culture.


Driving Safety Training

SafetyPro Resources, LLC can help you conduct a safety training needs assessment to address any deficiencies in your current employee safety training. This includes driving safety if any of your employees drive or ride in a motor vehicle as part of their work routine. Adding driving safety training or a refresher training module can help you protect your workers and your company from the risk of accidents and related legal complications.

SafetyPro Resources, LLC can work with you to design a custom driving safety training that addresses the types of vehicles and driving scenarios your employees face, as well as basic refresher training about safe driving and relieving stress on the roadways.

Call SafetyPro Resources, LLC today at 800-941-0714 or contact us online to inquire about resources and safety programs for your employees.