Monthly Safety Management Services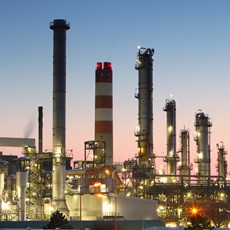 Our Safety Management Services Packages:
Help you focus on what's most important while keeping your employees safe
Are offered in convenient monthly service packages so you can get the services you need without breaking your budget
Can be customized if you have special situations or projects requiring additional services.
To get a general idea of the investment required, please download our fee schedule.
Our Monthly Service Packages Include:
Procurement Website Monitoring and Compliance
We keep a vigilant eye on your procurement websites such as ISNetworld®*, XNet, Avetta, PEC Premier, CANQual, Browz and Complyworks to ensure that you remain compliant and aware of any upcoming changes in regulations. Click Here to Download our Contractor Pre-qualification and Verification Services Brochure
Site Safety Inspections and Audits
To help ensure that your next job is a safe and successful one we offer on-site safety inspections. We have extensive experience with projects of all scopes and sizes and have performed them all over the country. We can also come in and do a full audit of your safety programs and documentation.
Safety Meetings
In addition to site safety inspections we can also help conduct your safety meetings focused on the task at hand. These can be briefings before the start of a project, a refresher or performed as a follow-up to an incident.
Safety Program Development and Implementation
The most important tools for your company can't be found in any toolbox. These are tools that help ensure a safe and incident-free work environment. We can provide you with a custom-built safety plan complete with written safety manuals, field forms, custom safety videos, labor law posters and first-aid kits.
*ISNetworld® is a registered trademark of ISN Software Corporation. SafetyPro Resources, LLC is an independent safety consulting firm and is in no way endorsed, sponsored, approved by, or otherwise affiliated with ISNetworld®.