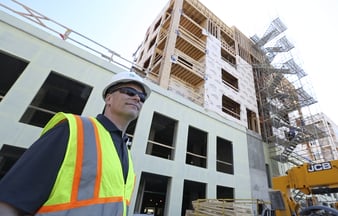 Your time is valuable.
You've got better things to do.
Why not outsource Safety to a professional?
Stay focused on growing your business while keeping your employees safe and OSHA compliant.
Easy to implement monthly service packages without breaking the budget.
Can be customized for mobile work forces or projects requiring additional services.
To learn more about how to gain peace of mind by outsourcing safety, click the button below:
Procurement Website Compliance and Monitoring
We know you may need help to stay compliant with Avetta, PEC Premier, CANQual, Browz, XNet, Appruv, First Verify, Complyworks, and ISNetworld®*. Breathe easy knowing that we'll work to ensure that you remain compliant.
Safety Inspections and Auditing
OSHA can show up on your job anytime. Our safety experts will help ensure that your job site is safe and OSHA compliant. Our consultants have extensive experience with projects of all industries and sizes. Our safety consultants will audit your safety program to ensure you're doing what you say you're doing in your safety manual.
Safety Meetings
Our safety professionals can conduct your safety meetings on a variety of topics. These meetings can be done before the start of a project, a refresher or performed as a follow-up to an incident.
*ISNetworld® is a registered trademark of ISN Software Corporation. SafetyPro Resources, LLC is an independent safety consulting firm and is in no way endorsed, sponsored, approved by, or otherwise affiliated with ISNetworld®.