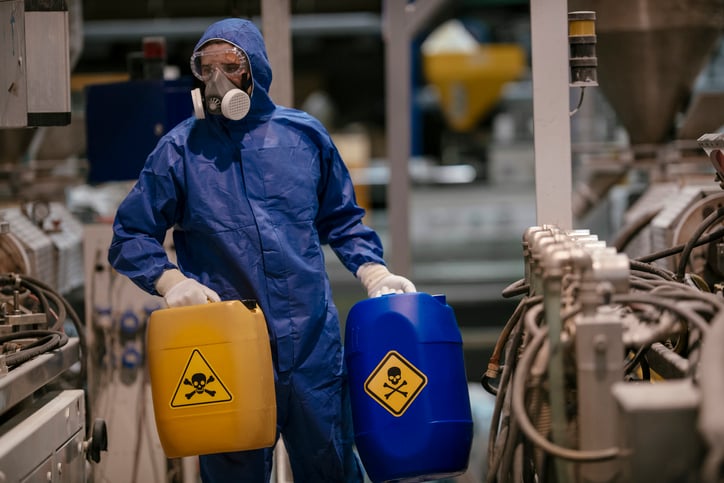 In our modern times, environmental concerns are at the forefront of everyone's consciousness, and businesses must be aware of their impact.
The Environmental Protection Agency (EPA) issues regulations that govern how various industries are to handle different substances that can pose a threat to the environment. These regulations stipulate that certain reports detailing how a company uses, stores, handles, and disposes of hazardous materials be filed with the EPA.
What is Tier 2 Compliance?
These reports, known as Tier 2 Compliance Reports, are required by law under the Emergency Planning and Community Right-to-Know Act (EPCRA) of 1986. The information they contain is critical for emergency responders in the event of a spill, fire or other emergencies. They detail the nature, composition, and amount of hazardous chemicals used and/or stored at your company premises. This up-to-date data is to be available to emergency responders and employees at your facility.
Why is Tier 2 Compliance Important?
Tier 2 compliance reporting provides essential information about hazardous materials that your employees need to know in order for them to keep safe. Moreover, in an emergency or natural disaster, ready access to accurate Tier 2 reports enables firefighters, law enforcement, and other rescue personnel to make safe and efficient choices for themselves and the surrounding community. The report details materials that could be released into the environment, allowing emergency responders to know the best ways to contain them and prevent or handle serious accidents or contaminations.
The legal penalties for failing to comply with Tier 2 compliance reporting can be especially severe, resulting in heavy fines. Your company or organization could incur fines as much as $37,500 per day per hazardous substance until this issue is handled and the EPA declares you to be Tier 2 compliant.
Who Needs to Report Tier 2 Compliance?
While many industries are well aware that they deal with hazardous chemicals on a regular basis and must maintain Tier 2 compliance, others may not be aware of the strict regulations in place. Some primary industries that should report Tier 2 compliance include:
Healthcare facilities

Research facilities at colleges and universities
Manufacturing facilities
Construction facilities
Many commercial facilities assume that they are not required to comply with Tier 2 reporting because they misjudge the definition or characterization of "hazardous" materials. Others may believe they only deal with smaller quantities, and therefore are exempt from reporting. This is because the general instructions often found for Tier 2 reporting

can be misleading.




The basic threshold requirements for facilities to report Tier 2 compliance include:
Having 10,000 pounds of any substance for which a safety data sheet (SDS) is required.
Having 500 pounds or the Threshold Planning Quantity (TPQ) of any Extremely Hazardous Substance (EHS), whichever is less.
Any facility housing hazardous chemicals.
However, many everyday products and substances are considered hazardous, and many companies or organizations store them in large quantities. For example:

Sand is stored in large quantities for use in sanding roads and parking lots during inclement winter weather. Sand contains silica, which is considered to be a carcinogen and dangerous to health.
Many facilities use large trucks or equipment that require heavy batteries for operation. These batteries contain sulfuric acid, which itself may violate a hazardous threshold even in small quantities.
Many modern buildings are constructed using steel beams, and when cut or welded, steel particles become airborne, which is considered a health hazard.
Tier 2 Reporting for Compliance and Safety
You should never assume that your business or organization is exempt from Tier 2 compliance reporting. It is vital to review the EPA definitions of hazardous materials and the full regulations and thresholds for reporting compliance. However, Tier 2 reporting can be complicated, and determining how the stipulations apply to your business can be confusing. Reporting processes and software are prone to change often, making things even more difficult. Plus, your state and/or local departments may ask for different information, hazardous materials categories may be changed or updated and you may be working from information that is no longer relevant.
Get the best information available and assistance from a professional safety specialist to ensure that your company or organization is compliant with Tier 2 reporting.
---