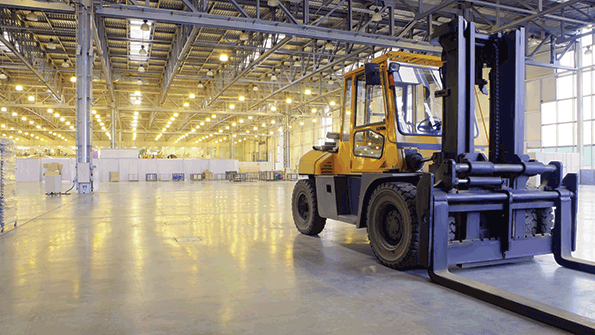 A forklift is a handy, innovative machine that saves valuable time and effort for your workers, raising productivity rates and allowing for safely handling various materials. However, knowledge and proper operation are key components of forklift safety. Moreover, everyone who works on or around forklifts should undergo safety training to ensure proper safe procedures are followed.

SafetyPro Resources, LLC in Baton Rouge, LA is your Gulf Coast safety consulting firm that can handle all manners of safety training for your construction-related or other company operations. We take care of your company's safety compliance, so you can focus on running your business. This includes various aspects of forklift safety for operators and other workers.

Why Focus of Forklift Safety?

Any machine that is routinely operated around people poses a risk for accidents and injuries. Forklifts are uniquely designed machines that require a human operator; human error can always pose a risk for further accidents or problems. Many business owners that use forklifts in their warehousing, construction, or other operations may be surprised at how dangerous forklifts can be to their workers.

SafetyPro Resources, LLC can provide the proper training for your forklift operators and other workers that could prevent serious accidents to your employees or other pedestrians. Forklift accidents are expensive in cost to you financially (including medical expenses, damages to property and equipment, OSHA fines, and other damages) as well as harming your reputation and employee morale.


Our safety experts can certify new forklift operators, provide refresher training, or create an entirely new safety program for pedestrian workers and operators for your business. We focus on personalized training that adheres to or exceeds OSHA training guidelines for forklift operators and forklift safety.

What are the OSHA Training Guidelines for Forklift Safety?

The Occupational Safety and Health Administration (OSHA) of the US Department of Labor is the agency charged with establishing and enforcing safety and training guidelines for all manner of businesses. OSHA Safety Training Guidelines for Powered Industrial Trucks (Forklifts) require that operators follow safe rules for operation at all times, which includes maintaining control at all times, watching out for other workers, and using safe speeds for the current loads and conditions.

There are specific guidelines for the following:
Mounting and Dismounting

Starting/Stopping

Operating at Speed

Steering, Turning and Changing Direction

Traveling on Inclines

Parking

Safe Travel Practices

Visibility

Tipover
There are also guidelines for marking areas where forklifts are in operation. These signs and markings designate travel lanes and safe transit paths for pedestrians, as well as speed limits and other warnings. SafetyPro Resources, LLC can also provide training and advice on how to mark your construction site or business with the necessary signage for safe forklift operation.


Call SafetyPro Resources, LLC today at 800-941-0714 or message us online to schedule a Safety Audit or to inquire about Employee Safety Training, including forklift safety.