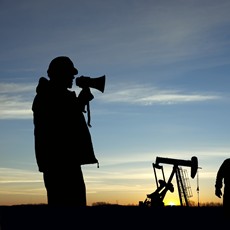 When you need to hire project safety professionals for a plant turnaround or construction project, there are several steps you should take to make you sure that the company you hire to fulfill your staffing needs is a good fit.
Choose a company that specializes in safety. There are many staffing companies out there that can provide all types of employees, but when the safety of your employees and the future of your company is at stake, we recommend you choose a staffing firm that specializes in placing qualified safety personnel.

Shop around.

You have lots of choices, from small operations to large multinational firms. Use the Internet to visit various Web sites. Check out several companies and ask for references. Make sure the firm will visit your premises to get a feel for your corporate culture, meet supervisors face to face, and learn details about the jobs that need filling. If you're staffing a major project or function, expect a thorough review and presentation.

Make sure the company has a reliable process for interviewing and selecting qualified safety personnel for your project. Many companies will place inexperienced people in low level safety observer roles, and although their hourly rate is lower, you have to consider whether it is worth the risk of having an unqualified employee in an important safety role. Whether you are hiring lower level safety technicians or credentialed safety professionals, you will want to make sure your staffing company has thoroughly reviewed their credentials and experience to make sure they meet your job requirements.
Ask how the company recruits its employees. For temporary and contract positions, consider whether the firm's compensation and benefits are competitive to attract the quality of worker you need.
The critical element in your relationship with a safety staffing firm is the quality of safety professionals you receive. Reliance on a reputable and capable safety staffing company can be an important management tool for your business. Asking the right questions before you hire them can save you time and money and result in a long-lasting business relationship.