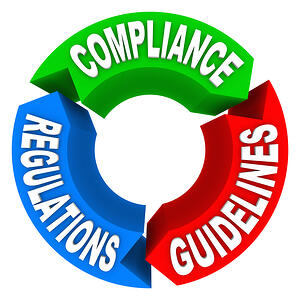 RAVS® is a safety compliance standard that stands for "Review and Verification Services". This standard is used by ISNetworld® as a way to verify everything from insurance documentation, safety protocol development and the effectiveness of safety programs. Last December, ISNetworld® established their new safety compliance standard called RAVS Plus®. This standard is a new way for ISNetworld® to track your company's safety compliance.
This does not have to be as terrifying as it sounds. The key to audit success is preparation; here are nine steps that will assist you in preparing for your RAVS Plus® Audit from ISNetworld®.
1. The Request
When a Client requests an audit of your company, remain calm and begin asking some preliminary questions:
How soon will the audit need to be completed?
Will the audit be on a desktop, site walkthrough, or both?
What location will the audit need to be held?
Will they be taking photos?
What specific people should be available?
2. The Protocol.
On top of all the above questions, you should ask if they can provide the Audit Protocol, or questionnaire, before the audit occurs. This will help you prepare for what you need to address prior to the auditor's arrival.
3. Who is Auditing?
Ask who will the auditor be. Are they a CSP? What exactly are their credentials? Are they qualified to be surveying your workplace? Make sure your auditor is knowledgeable in the field they are auditing as well as ensuring they do not have any conflicts of interest.
4. Prepare!
Once you have all of the information you need it is time to begin your course of action. There are a few simple rules that may be good to follow.
Always let your management know

as soon as you receive an audit request.
Be sure that you have all the legal requirements in place. Trade Secrets and confidentiality agreements are signed.
Perform a self-audit or bring in a 3rd

party auditor to help you find out what your company's problem areas are.
Review any records you may need for your audit; i.e. SDS', Meeting Records, Inspection Forms, Training Records, Etc.
Do proper housekeeping before any audit.
5. Fix Any Problems Before the Audit.
In our experience, it is rare that an auditor does not find something wrong in a company. However, you can have an upper hand by fix what you can prior to the audit. We find that documentation is the easiest and fastest fix, while employee training is the most time consuming. Let management know of any problem areas prior to the audit.
6. Set the Right Tone For the Audit.
Our advice is to provide an opening session, where your president/owner/CEO, HR, and Operations Manager sit down with the safety manager and auditor to discuss the main audit objectives before going into the actual audit. This is your time to encourage the head of the company to elaborate on their vision, involvement, and safety objectives of the company.
As Auditors, we like to see companies who start off the opening meeting with a "Safety Moment". In addition, going over emergency exits and any other safety items will make a good first impression with auditors. This shows that safety is vital to the company not just to the safety manager.
7. The Audit.
An important rule for audit success is to never lie to the Auditor. If you don't know an answer to a question, do not try to embellish or misrepresent the facts. The auditor will sense that and will be more interested in documented proof than a story. Also, try to be an advocate for your company and avoid confrontations as much as possible. Ask questions if necessary and never volunteer known problems to the auditor. In addition, you want to take notes of anything they are saying or writing down, take pictures of what they take pictures of.
8. Close Out
This is a time to invite the heads of the company back to summarize the findings of the audit. There are a few important questions you should ask the auditor once they go through their findings with you.
Who will see this information?
How will the results be communicated?
Can our company get a copy of the report?
What are the gap closure expectations?
Be eager to close any action items that may be necessary. Find out exactly who you need to contact, and what you need to accomplish to close the items.
9. Follow Up.
Take care of the action items immediately. Do not fail to respond to close out these action items. Failing to do close them out could result to a variety of consequences including anything from an ISNetworld® grade change to being reclassified to a non-approved vendor.
If you have questions, feel free to contact us [insert link here] for a free consultation. We will answer all of your questions and help you through this process.