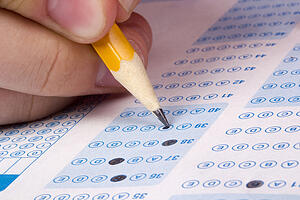 Safety personality assessment tools can serve as an excellent way to help employers assess and understand the safety culture of their workplace. Everyone possesses default personality settings and while employers can teach employees to behave in certain ways for short periods of time it is important to remember that as human beings we are all wired differently. The innate impulses and urges individuals possess cause one to always at some point revert back to natural behavior patterns. Predicting these behaviors ahead of time can be a powerful tool for employers, especially when it comes to safety sensitive positions. A personality assessment designed for safety can help to reveal how "high-risk" an employee is within the work environment.
There are several excellent safety risk assessments available on the market today and they are proving to be a very useful tool as hundreds of large corporations have begun utilizing them to improve productivity, increased job satisfaction and enhanced business reputation. The assessments generally take around 15-20 minutes to complete online. Employers can often email a link of the assessment to applicants at home or have potential and current employees sit at a computer terminal at the employer's location to complete the inventory. Once completed the inventory is automatically generated and provided to the employer.
The reports generally provide insight into:
Compliant Personalities vs Rule Resistant
Calm Demeanors vs Anxious
Even Tempered

Personalities vs Irritable
Focused Individuals vs Distracted
Cautious Habits vs Impulsive
It is important to remember that these are innate default settings in individuals and the scores exist to provide insight to improve and better understand an employee's natural safety culture. If used as part of a planned process the results aid in engaging everyone in the workplace proactively when it comes to better health and safety practices. Results help to better inform employers of natural strengths and weaknesses of employees to be able to encourage and empower employees with a natural self-awareness so that they can learn to monitor their own behaviors and commit to making better choices when it comes to safety. Such improvements undoubtedly provide a more positive safety culture that is safer, healthier and more productive.