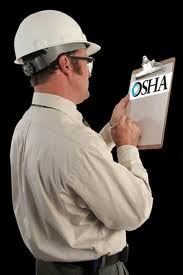 The Job Safety Analysis ("JSA") procedure is a valuable tool for improving safety performance at your company. The purpose of the JSA procedure is to carefully study each step of each job, identify existing or potential safety and health hazards, and then use that information to determine the best way to complete the job so that safety and health hazards are reduced or eliminated.
Use of the JSA process is valuable because it involves employees in safety and teaches them to identify potential safety and health hazards. This helps reduce injuries and ensures your team is aware of any safety issues before they start work on a new task.
There are five basic steps to conducting a Job Safety Analysis:
Select the job to be analyzed. You should analyze the most hazardous jobs first, taking into account each jobs accident frequency, accident severity, whether the job is routine or a new job, and repetitive exposure.
Identify the individual steps required to complete each job. Most companies use a customized worksheet to record JSA information, and the individual job steps should be entered into the worksheet in the order in which they occur, along with a brief description of each task.
Identify the hazards at each job step. Analyze each step to complete a job to determine the potential hazards, and enter those in the JSA worksheet. You should ask yourself whether anything involved in each step of the job could cause an accident or injury and enter a description of the risk into the JSA worksheet. Consider whether the worker by struck by something, caught in a piece of machinery, or fall or trip while performing the job step. It can be helpful to have a checklist of potential safety hazards attached to your JSA form to help with this step.
Determine how you can control each hazard listed on the JSA form. Here, you will recommend a procedure that will reduce or eliminate the hazard. You could change something in the way the job is performed, change the physical conditions, or recommend the use of personal protective equipment to mitigate the hazard.
Review and revise the JSA periodically. The JSA should be reviewed immediately after an accident to determine if new measures are needed or if any hazards where overlooked the first time it was conducted.
Your company's safety can be improved by implementing the JSA procedure and developing a JSA worksheet you can use to record the results of your analysis.