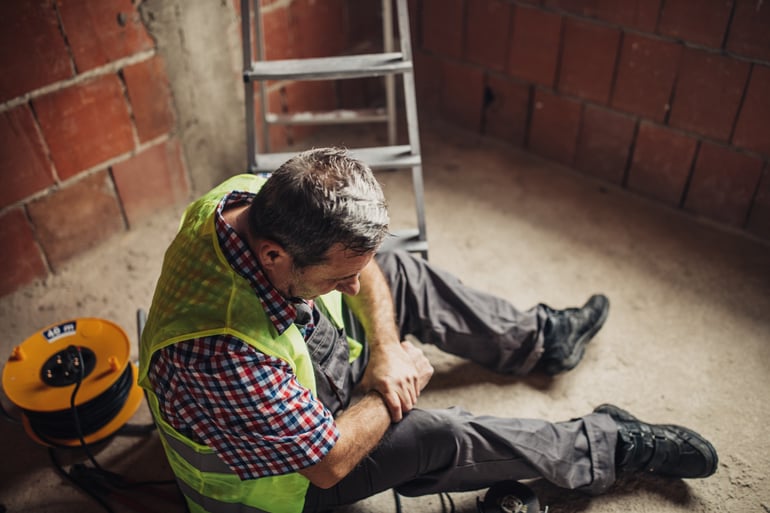 The Occupational Safety and Health Administration (OSHA) announced its expansion of the Severe Violator Enforcement Program (SVEP). Like any organization, OSHA has numerous essential services and functions it must carry out within the limitations of budgetary constraints.
At the same time, OSHA's mandate is to protect workers. More deaths are recorded in the construction field than any other profession, in part due to 70% of construction employers lacking a full safety program. To address the known risks to construction workers, the SVEP is designed to act as a deterrent and spur employers to establish and support their own safety plans.
What is OSHA's Severe Violator Enforcement Program?
The SVEP is designed to focus on repeat safety offenders. Employers who demonstrate a willful disregard for the safety of their workers through indifference to OSHA regulations via repeated violations and a failure to remediate hazards can now find themselves on the list.
Finding your organization in the SVEP records is more than a 'name-and-shame' tactic. As a national registry, it is viewable across the country, which can have devastating consequences on multiple fronts, including financial penalties, loss of business due to poor reputation, and skilled workers choosing to work elsewhere under safer conditions. Additionally, the new criteria address more violations that can result in an SVEP designation.
The History of the Severe Violator Enforcement Program
The SVEP replaced the Enhanced Enforcement Program (EEP) in 2010, following extensive criticism from The Office of the Inspector General (OIG). Criticisms included failing to identify multiple EEP-qualifying cases, including fatalities, poor follow-up on the majority of cases that were EEP-qualified, failure to examine company-wide safety compliance, and failure to effectively use the tools the EEP was intended to provide.
The SVEP was designed to have a greater impact on safety violations, and in response to industry statistics, OSHA has demonstrated their commitment to safety by expanding the qualifying hazards and changing the criteria for repeat offenses to include those that fall under any violation, instead of only those deemed high-risk.
What employers can expect under SVEP
Consequences under SVEP are immediate and severe, with defense mechanisms only available after being placed on the list. In addition to the public shaming of the SVEP designation, employers can expect:
Increased penalties

An enhanced settlement agreement

Follow-up inspections, with the ability to extend follow-up to multiple sites—potentially country-wide

Expansive settlements, such as mandatory hiring of qualified persons and company-wide terms of operation

Lost clientele due to poor reputation

Loss of skilled workers and other personnel to companies with higher reputations

Difficulty obtaining business loans and lines of credit
To manage SVEP risks, employers should consult with a safety specialist to ensure their safety programs are compliant in all areas, particularly the highest-emphasis hazards as defined under SVEP. Should an SVEP designation occur, use of a third-party consultant to correct the immediate violation—and the entirety of the program—may reduce time spent on the list.
Getting off the SVEP list
Staying off the list to begin with is the best option. Once SVEP status is issued, it remains for 3-6 years. However, that time can be reduced if the employer removes all SVEP-related hazards across the company, receives no further citations at any site, and pays all penalties. Failing to do so adds an additional three years to the list.
OSHA inspections can happen at any time, not just during a catastrophe. Having a robust safety program and preventing infractions is the best way to remain free of an SVEP designation.
How to avoid being placed on the SVEP list
Creating a culture of safety comes from the top down. A robust safety program with dedicated leadership creates an environment that protects workers and minimizes the chances of infraction, which also protects your business. OSHA provides tools to develop a program, but construction has additional steps that can be confusing and cumbersome. Efficient record keeping and extensive training requirements are additional administrative components necessary to success.
Working with a safety consultant can create or improve your program so you are prepared for an OSHA visit and have sound documentation if they have questions. Safety consultants can also provide the necessary training your organization needs to remain compliant.
You do not have to go it alone
The specialists at SafetyPro focus on the construction industry, helping protect workers from harm and businesses from the repercussions of violations. Creating robust safety plans and providing necessary training in construction is what we do. By being proactive in your approach to safety, you can ensure your obligations under OSHA are met, a culture of safety is created at your company, documentation is in order, and you are ready for an inspection at any time.