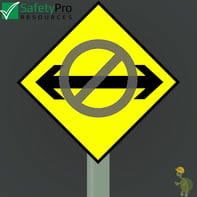 When it comes to safety, you can't have it both ways. Either: The organization delegates the responsibility and accountability for safety to the people with the most control over the particular process; orThe organization exerts influence and control as they feel is necessary, no longer holds people accountable, and accepts the process results and the retained risk.
That's it. It doesn't require any more discussion.
Until it does…
Allegiant Air Flight 864 on June 8, 2015 declared an emergency requiring a return to the airport for smoke in the cabin, due to a mechanical issue with an engine. Upon safely landing the plane, and with smoke persistent in the cabin, in consultation with his first officer, Kinzer ordered the evacuation of the aircraft.
After review by Allegiant, six weeks later Kinzer was fired.
There's a lot of gaps in the information, and understandably Allegiant is being tight-lipped about the circumstances. However, in a letter to Kinzer from Allegiant, the termination was based on the "entirely unwarranted" evacuation, and Kinzer's failure to "operat[e] each aircraft safety, smoothly and efficiently and striv[e] to preserve the company's assets."
Under 14 CFR 91, the FAA recognizes the responsibility and authority for pilots in command. The language is clear, and assigns the pilot as the final authority for any event which involves the safety of a flight. In this case we're looking at situation #1, where by the organization operating under the law, has delegated the responsibility/accountability to the person they put in charge of flying the plane.
What is abundantly clear, is that Allegiant has a culture issue. A just culture requires shared accountability. When an organization separates an employee who was acting within the confines of regulations and documenting profits as a reason, the organization has sent a very clear message to everyone who travels on, or flies for Allegiant, that profits are more important than safety.
When situations like this occur, the actions of the organization have a very real impact on the safety culture. Actions speak louder than words.
The tradeoff here is not profits versus safe operation, although I would argue that the two are inextricably linked. The real issue is the way that Kinzer was held accountable. An organization that visibly discharges employees for acting in the best interest of safety will mute reporting, and potential actions that will one day, prevent an unnecessary death or injury.