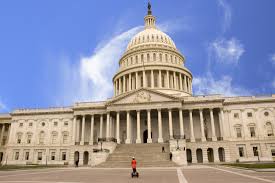 ISNetworld® announced last week that it is expanding into federal contracting. According to the announcement, two federal clients have started using ISNetworld® to manage their contractor's safety and qualification information, Tennessee Valley Authority and an unnamed federal agency in the Pacific Northwest.
This is part of a larger trend of outsourcing of contractor safety management, and it makes sense in the era of government budget cuts for agencies to seek outside help managing their contractor's safety and prequalification data.
"Governmental agencies hire thousands of contractors across projects that are vast in size and scope. Hiring and monitoring these contractors requires time, expertise, transparency and consistency." ISN® Insider, January 30, 2014.
What Does This Mean for Contractors?
As the implementation of ISNetworld® at the agency is completed, contractors wishing to do business with the Tennessee Valley Authority will need to subscribe to ISNetworld®. The pricing for an ISNetworld subscription varies depending on where you are located and how many employees you have. You can calculate your subscription rate at this link. ISNetworld's pre-qualification process will require the contractor to submit:
Completed Management System Questionnaire
Written Health & Safety Programs
Incident & Accident Records
Audit Results
Insurance Certificates

Workers Compensation & EMR Letters
This information is then verified by ISNetworld® to make sure it meets of all of the hiring agency's contract requirements.
Many contractors in heavy industry and oil and gas are already accustomed to complying with ISNetworld® and help is available from consultants to assist you with completing the pre-qualification process and making sure your safety programs comply with all the requirements imposed by the federal government.