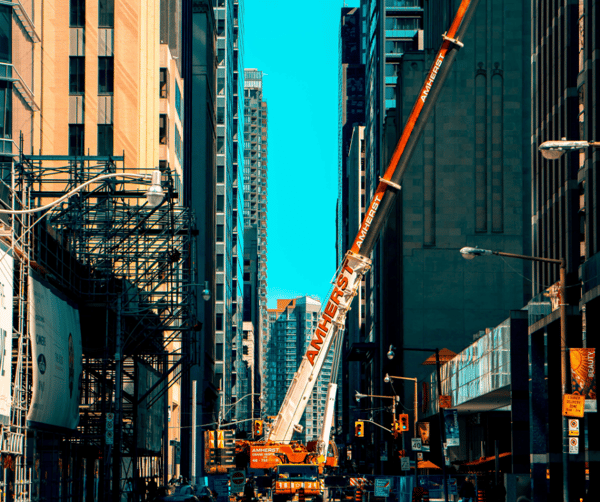 Cranes and mobile equipment are large, complicated pieces of machinery that are essential on many construction sites. These machines perform essential lifting and placement tasks that save countless hours of productivity and enable the construction of tall and multifaceted structures. Their operation requires a highly skilled and trained worker, as well as a team of other essential personnel.
Everyone associated with a construction site should be trained in mobile equipment/crane safety to prevent serious accidents, injuries, fatalities, property damage, and resulting complications to the overall project. SafetyPro Resources, LLC is a Gulf Coast-based safety and compliance training firm in Baton Rouge, LA that can handle the training tasks for your construction company, including mobile equipment/crane safety.
The Need for Mobile Equipment/Crane Safety Training
When large pieces of mobile equipment and cranes are involved, an accident can occur in an instant. One wrong movement or action by an operator, spotter, rigger, or pedestrian worker can be catastrophic. The costs to your construction company for these accidents can become monumental, and can include medical expenses, replacing or repairing equipment or other property, fines, and other expenses. The damage to your workers' morale and your company's reputation is also something to consider.
According to the Bureau of Labor Statistics (BLS), from 2011 to 2017, the Census of Fatal Occupational Injuries (CFOI) reported 297 total crane-related deaths, an average of 42 per year over this 7-year period with 43% of the fatal work injuries taking place in the private construction industry.

This report also revealed that specialty contractors and heavy and civil engineering construction accounted for the most fatalities involving cranes in private construction.

Almost half of mobile crane accidents occur when the machinery is in operation and comes into contact with a power source, such as overhead power lines.

Overturns and loss of load are common types of mobile crane accidents.
OSHA-Compliant Safety Training from SafetyPro Resources, LLC
The Occupational Safety and Health Administration (OSHA) issued a final rule regulating Cranes and Derricks in Construction in 2010, with the final portion that concerns operator certification becoming official in 2018.
This establishes the training and certification guidelines for crane operators, qualified riggers, signal personnel, and others who are involved with mobile equipment and crane operations. It also describes the hazards of other related tasks, such as assembly and disassembly, inspections, and operating in the vicinity of power lines and other obstacles. Moreover, it requires employers to regularly evaluate the competency of their crane operators.
Completing construction operations using cranes and other heavy equipment demands the shared responsibility of both the equipment operators and other coworkers. Construction projects require a prepared safety plan that is communicated clearly with all employees. SafetyPro Resources, LLC can work with your team to prepare this plan and implement its adoption by all of your construction site employees. It will include the OSHA Guidelines and Recommendations Specific to Hazards Associated with Crane Use:
General Crane Operations

Cable Wear

Rigging Equipment

Lifting Workers Using Cranes

Work Zone Safety

General Heavy Equipment Operation

Discovery of Unknown Chemicals

Other Potential Hazards
Call or send an online message to SafetyPro Resources, LLC in Baton Rouge, LA to inquire about your safety training needs for construction sites, including mobile equipment/crane safety throughout the Gulf Coast region.