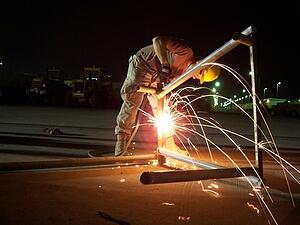 A recent study published by Occupational Environmental Medicine found that working irregular or longer-than-normal shift hours could have substantial negative effects on workers cognitive abilities. Researchers found that the impact of shiftwork on employees' cognition can result in impairment equal to 6.5 years of aging. The findings of this research while startling can serve as an opportunity for an industry wide focus on the immediate safety issues related to shiftwork.
Employees who work irregular shifts follow odd sleep hours and experience constant breaks in their body's circadian rhythms. Many employees often resort to putting their heads down in a break room or taking a quick nap in their car prior to beginning or coming of a shift. Disrupted sleep patterns cause fatigue. The results of fatigue can be detrimental and include increased susceptibility to illness, depression, irritability, lack of focus, decreased alertness and delayed reaction time. Such side effects of shift work cause a variety of dangers in the workplace.
Currently there is no standard by OSHA covering unusual or extended work shifts. This emphasizes the importance of safety managers establishing safety and health programs that address the potential risks beyond simply maintaining compliance. Safety managers must work to build and ensure an around-the-clock safety culture for their workers while striving to understand all of the safety and health risk factors that impact them. By focusing on schedules and shifts assigned to employees safety managers can better analyze employees mental levels and address potential risks that arise from the scheduling itself.
5 Tips for Improving the Management of Shift Work Employees include:
Consider the mental and emotional demands of the job.
Consider the physical demands of jobs, occupational hazards such as chemicals or noise exposures, and aspects of job design such as rest schedules.
Certain types of noise help to increase alertness and vigilance. Bright lights can help workers feel more alert
Provide other services, such as counseling and training
Provide shift schedules and rotation to workers ahead of time