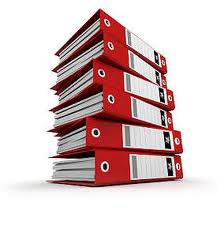 A new OSHA regulation that changes the categories of businesses that must comply with OSHA record keeping requirements is now in its final review before the Office of Information and Regulatory Affairs. The regulation changes OSHA's current employer classification system, which is based on Standard Industry Classification (SIC) codes, to the North American Industry Classification System (NAICS). This will affect existing record keeping exemptions and is expected to affect over 300,000 businesses.
Business Who Will Now Be Subject to OSHA Record keeping Rules
Some businesses who have been exempt in the past, will now be required to keep OSHA records. These include:
automobile dealers,

auto parts and tires stores,

liquor stores,

museums,

industrial equipment rental and leasing companies,

building materials dealers and

performing arts companies.
In all, about 200,000 businesses who used to be exempt would have to start keeping OSHA records if the new rule becomes final.
New Exemptions
On the other hand, approximately 120,000 businesses who are currently required to keep records will be exempt from future recordkeeping requirements, including
gas stations,

sporting goods stores,

crude oil and natural gas pipelines,

travel agencies,

boarding houses,

insurance carriers and

newspaper, magazine and book publishers.
Under the proposed rule, exemptions for the recordkeeping requirement will be based on the injury and illness data for each 4-digit NAICS industry category during the years of 2007-2009. Industry categories that had a days away, restricted, or transferred (DART) injury rate that was less than or equal to 75% of the national average will be exempt.

The exemption doesn't apply to construction companies, manufacturers, utilities, wholesale trade employers and agriculture, all of which are considered by OSHA to be high-hazard industries.
New Injury Reporting Requirements



The new rule would also change OSHA's current injury reporting rules, which requires employers to notify OSHA within eight hours of all work-related fatalities or inpatient hospitalization of three or more workers. Under the new rule, employers must report the following injuries:
Fatalities within 8 hours

Inpatient hospitalization of one or more employees within 8 hours

Work related amputations within 24 hours
The draft final rule, titled Occupational Injury and Illness Recording and Reporting Requirements—NAICS Update and Reporting Revisions (RIN 1218-AC50), is separate from OSHA's proposal to require electronic submission of injury and illness information which is still pending for public comment until March 8, 2014.