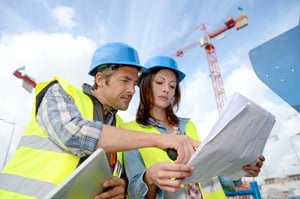 Washington - OSHA has launched a webpage on safety and health issues specific to female construction workers.
OSHA created the page in response to recommendations from the Advisory Committee on Construction Safety and Health. The webpage, located at www.osha.gov/doc/topics/women, provides information on personal protective equipment and sanitary facilities. OSHA has also entered into an alliance with the National Association of Women in Construction to develop training programs and resources to help protect female construction workers.
"Safety and health problems in construction create barriers to women entering and remaining in this field," OSHA administrator David Michaels said in a press release. "Through this alliance, we will work together to forge innovative solutions to improve the safety, health and working conditions for women in the construction trades and retain female workers during a critical time of job shortages in this industry."
According to OSHA, more than 800,000 women worked in the construction industry in 2010.
SafetyPro Resources can help you make sure your safety programs comply with best practices.