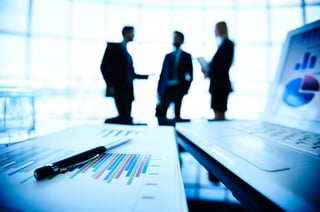 Safety leaders know and understand (all too well, unfortunately) that management commitment is a critical piece in moving any organization forward to proactively deal with hazards and risks in the workplace. Often times, executives are caught in the middle between ownership (e.g. boards, stakeholders, single-owner) and dealing with demands for improvement of safety programs from line personnel, supervisors, and middle management.
One reason that safety continues to struggle to make proactive changes in an organization, is that the knowledge, skills, and abilities that safety professionals have endeavored to develop are underrepresented at the board of director's level in most organizations. Boards are usually composed of executives that have excelled in business and industry roles, and are selected by the organization based on a number of different aspects. Board member competencies often include leadership, finance, operations, human capital, and other functions that are perceived to be critical to the business. In most cases, however, the absence of competence in safety is stark, and often visibly apparent.
Some may protest this idea, but if you take a look at the education and backgrounds of most boards, you'll find a great mix of relevant industry experience and education of board members. Most are immaculately qualified for their positions through that experience, or a graduate degree in business, finance, or human resources. However, if one critically looks at the requirements for any of these degrees, you'll probably find that only a fraction of the time spent in education and training is devoted to the study of safety-related concepts, if at all.
In most cases, there's a general assumption at the board level that occupational health and safety is not their responsibility. There are a number of barriers to engaging the board membership in safety topics, which include, but are not limited to:
Pressure to deliver – the efficiency-thoroughness trade-off, concerned with viability of the organization, and increasing market share ;
Incentives – the focus on health and safety is relegated because of competing priorities;
Reputation – that health and safety does not represent a significant risk to the reputation of the firm, or that stakeholders do not consider it a relevant concern;
Lessons learned – the organization or board does insufficiently or does not scan for incidents in related industries or competitors to leverage those experiences;
Primacy – if health and safety is not a key objective for organizational performance, then it suffers from neglect at the board level; and
Return on investment – few boards are able to see/understand a return with respect to investment in health and safety of the organization. (Webster, et. al, 2016).
In the medium- to long-term, this underscores the need for safety professionals with undergraduate and graduate degrees in the workforce. Ones who are not only capable of handling safety management functions within an organization, but also ones who are able to speak the language of management, e.g. leadership, finance, human capital. Boards should also start to consider health and safety as a board-level competence, and not a distributed function of management.
In the short-term, however, the best way to approach health and safety competence is to improve it at the board level. Safety leaders can develop and implement, or outsource, executive and strategic safety leadership training to improve board competence with occupational health and safety management aspects.
References:
Webster, M., Lunt, J., & Staves, M. (Feb. 2016). On deaf ears. IOSH.