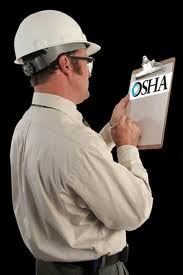 As we mentioned in last week's post, 5 Reasons You Should Conduct Regular Safety Audits, most safety consultants recommend you audit of your company's safety management systems at least once per year. You have two choices to get this done - one is to have a properly trained employee of your company conduct the audit internally, and the other is to have an outside consultant come in to do the audit.
Doing the safety audit in house can be tempting because you can simply assign it to one of your employees. But if that employee hasn't been properly trained and lacks auditing experience, he or she may make mistakes that could end up costing more in the long run.
The benefits of hiring an outside safety professional to conduct safety management system audits include the following.
Bringing in an external auditor can prevent bias and conflicts of interest from interfering with the audit process.


By hiring a professional safety consultant with the proper experience and credentials, you minimize the chance for costly errors in the auditing process.
External auditors see many different companies and are therefore able to evaluate how your company's management systems compare to those of your industry peers and best practices. They can also recommend corrective actions to address any deficiencies.



An external auditor will not be distracted from audit duties by other job duties and responsibilities.



Whichever route you decide to take, the main duty of the auditor is to ensure that your safety management system complies with all current safety regulations, safety best practices, and any contractual requirements your company is subject to.
To learn more about the safety services we offer at SafetyPro, check out these services pages:
and all our services here: Safety Management Services from SafetyPro