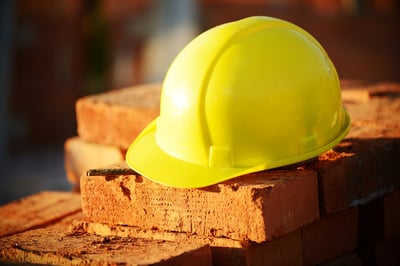 In Construction, there can be a multitude of hazards on any given site at any given time. One that can commonly be overlooked is silica. Whether it's grinding stone, drilling rock, or sandblasting, these common tasks can expose workers to respirable silica that can lead to diseases that are incurable and deadly.
Along with setting exposure control guidelines in place, OSHA has additional requirements in place that employers in construction covered under the silica standard must follow:
Establish and implement a written exposure control plan
This written plan will serve as a road map that covers what tasks onsite create an exposure hazard, how workers are going to be protected and how access to areas with high exposures will be managed.
Designate a competent person to implement the written exposure control plan
This person is responsible for the thorough execution of the written plan and for inspecting and controlling exposures that present themselves onsite. It is also crucial that workers know exactly who the competent person is and how to contact him/her.
Restrict housekeeping tasks that exposure workers to silica
During work, activities that "aggravate" dust, such as dry sweeping and using compressed air without proper ventilation, should always be avoided.
Provide Medical Exams
For employees working with silica who wear a respirator for 30 or more days per year, employers must provide an initial medical evaluation (within 30 days after initial assignment) and medical exams every 3 years.
Employee Training
Workers must be trained on the health effects of silica exposure, be made aware of tasks that put them at risk of exposure and shown ways they can effectively limit their exposure.
Recordkeeping
Employers must make and maintain accurate records of all exposure measurements taken to assess employee exposure to respirable silica.
Management of hazards, such as silica, takes proper planning, resources, and execution to be successful. In this case, it's not just about compliance, but about the health of everyone in the exposure range. Carrying out these requirements is a necessary step in creating a work environment that is more productive and safer for everyone onsite.
If you would like more information on properly executing the above tasks to be in compliance, we're here to help! Click below to schedule a call with one of our safety consultants today!