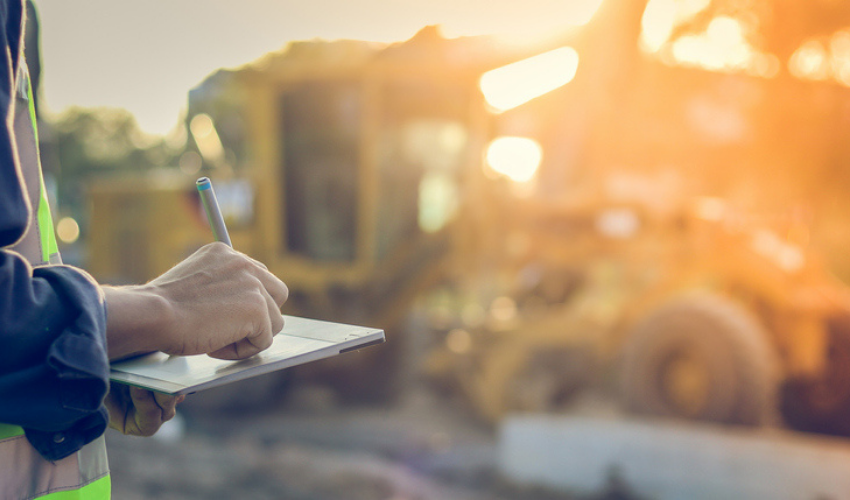 A corrective action plan (CAP) is part of safety management. It is a step-by-step set of actions designed to identify issues and gaps in the system and identify the root cause to prevent recurrence.
When an internal or external audit is completed, they can reveal safety concerns. Employers understand the problem exists, but often ask, "What do I do next?" Knowing what to do when gaps are identified is what makes a corrective action plan essential to your overall safety management program.
what is a corrective action plan?
Corrective action plans identify, resolve and prevent issues of non-compliance. They keep you focused, organized and nimble. The foundation for a CAP relies on S.M.A.R.T. goals, which ensure you are implementing corrective actions that are meaningful.
S.M.A.R.T. goals clarify the importance of goals and directions, providing targets to aim for:
Specific -- Goals are well defined and clearly stated. It identifies who is responsible, what will be accomplished, where it happens, when it needs to be completed and why the goal is required.


Measurable -- Goals must have specific criteria to measure progress. Without these criteria, you cannot determine your progress.


Achievable -- Goals must not be impossible to achieve. This may require external help or reallocation of resources.


Realistic -- If a goal is not realistic, you are more likely to postpone taking action. Making the goal work within your time and resources is critical to organization commitment.


Timely --

Distinct start and finish dates are crucial. Without deadlines, there is no urgency to start the process.
Safety issues must be corrected as quickly and efficiently as possible so that you are compliant at the next OSHA inspection. As most OSHA inspections are unannounced, implementing your corrective action plan immediately after identifying a problem shows not only compliance, but commitment to health and safety.


Why is a corrective ACTION PLAN IMPORTANT?
A corrective action plan is more than a way to remain in compliance. It demonstrates your commitment to finding the root cause of safety concerns and protecting your employees and business from unpredictable circumstances. Let's dive deeper into the key ways a CAP can benefit your site safety and speed up your project timelines.
Protect Contractors and Employees
By eliminating or minimizing the known risk, you are taking solid steps in protecting your employees from accidents. This builds employee trust in you and your site, assists in your safety compliance reputation, and prevents delays in construction caused by accident protocol.
Cost Savings
Lost time, damages, fines and decreased productivity can all create a significant impact on your bottom line. Preventing injuries and accidents from occurring can minimize company losses.
Increased Productivity
The safer the work environment, the more valued employees feel. This employee motivation and increased morale improves worker commitment and also attracts more qualified employees.
Protect Your Company From Legal Liability
Employers have a legal obligation to plan, monitor and review measures to minimize the risk of accident or injury. A corrective action plan is one piece of hazard identification and mitigation, as well as risk assessment.
Assist in Insurance Claims
Following an incident, your CAP can show insurers the steps you have taken and can improve the success of a claim.
Before developing and jumping into a plan, you first need to determine the type of corrective action you are hoping to take.
5 types of corrective action
Corrective action differs from preventative action, as corrective is triggered by an incident or audit that has already happened. Different corrective actions are used for different scenarios.
1. Reduce Accident Risks
Once the problem is identified, removing the cause is a strong corrective action.
One of the most common examples is UPS minimizing accidents by changing driving routes to avoid left-hand turns. Not only did they reduce incidents, but they also saved fuel.
2. Staff Training
A robust training program encourages employees to think critically, be proactive, and respond to immediate hazards and emergencies. Once they have this skill set, incidents are less likely, hazards will be corrected faster, and employees will remain calmer in emergencies.
3. Improve Current Processes
Improving processes related to workflow can mitigate risks you cannot completely remove.
For example, if you have employees traveling alone in the winter, ensure vehicles have proper tires, safety kits and, when necessary, GPS tracking. Employee training on driving in adverse conditions also reduces risk.
4. Replace Equipment
Malfunctioning equipment should be locked out until repairs are made. With an incident where a malfunction was unknown, similar equipment should be evaluated and use stopped until the root cause is found.
Vehicle recalls are an example of the root cause of malfunctioning equipment and corrective actions. Many injuries can be avoided with a quick evaluation of the problem and repairing the equipment across the board.
5. Raise Awareness
Incorporate consistent safety reminders into your workplace, be it through weekly meetings or posted signage in the break room. Review protocols whenever necessary, and always ensure any new contractors have obtained the proper safety training.
Internal audits are critical components to identifying the cause of an incident or gap in the safety system. Once identified, quick action to prevent an incident from happening is crucial to your employees, your reputation and your bottom line. The end result is a strong safety culture and high rate of safety compliance.
---