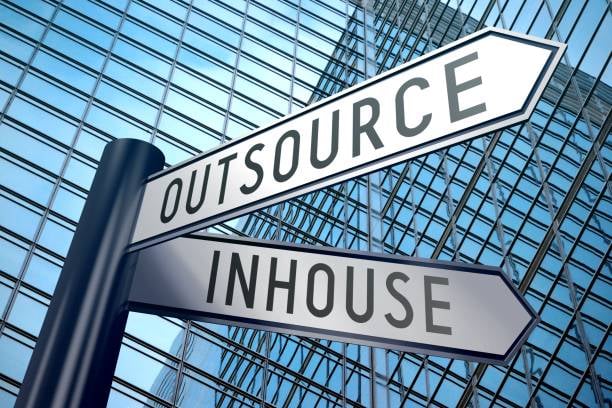 Outsourcing has become prevalent as companies seek to focus on their core competencies and bring in contractors and consultants to handle their business support functions.
Many companies outsource human resources, information technology, call center operations, and increasingly, safety compliance. Here are 5 reasons you may want to consider outsourcing your safety compliance to a professional safety consultant.

1. You lack the staff to run an effective safety program in-house and your company is not quite large enough to justify the salary of a full-time safety professional.
In this situation, hiring a consultant is ideal. Many professional consultants offer monthly retainer agreements that include everything a small company needs to manage safety. Services typically include contractor pre-qualification assistance, review and updates of written safety programs, accident investigations, safety training, site inspections, and more. As your company grows, you can increase the scope of the services you hire out until you are ready to hire a full-time safety manager.
2. You have a safety manager, but he or she is overwhelmed by the volume of safety compliance tasks that are required and can't get to all of the tasks on his "to-do" list.
If the heavy workload is temporary, hiring an outside safety professional on a contract basis to help with some of the safety projects that are going on at your company is an ideal solution. It gives your safety manager the extra help he or she needs and also provides you with additional depth of expertise and a second opinion on your company's safety programs.
Outsourcing safety management allows you to bring in a consultant just for the projects you need help on and just for the length of time you need. You are not tied into paying salary and benefits and you only pay for the services you need and can scale the scope of the engagement up and down as needed.
3. Scalability
Outsourcing safety management has certain advantages that allow for scalable business models, which is a major consideration. Companies should focus on when choosing whether to outsource safety management or keep it in-house.
4. You want a proven safety system implemented by an expert in the field using the most current best practices
Outsourcing allows you to bring in a subject matter expert in safety who has had the benefit of seeing the types of systems that work at other companies. This level of insight can be valuable and can ensure your safety programs are up to date with industry best practices. You also get access to the consulting firm's entire staff, which can include varied expertise.
5. You want the objectivity that comes with hiring a third-party consultant who is not wrapped up day to day job duties and can give your safety programs an unbiased evaluation.
One of the most valuable aspects of bringing in an outside consultant is that he or she is independent and unbiased. You will get candid and independent advice without regard to company politics or inter-departmental conflicts.