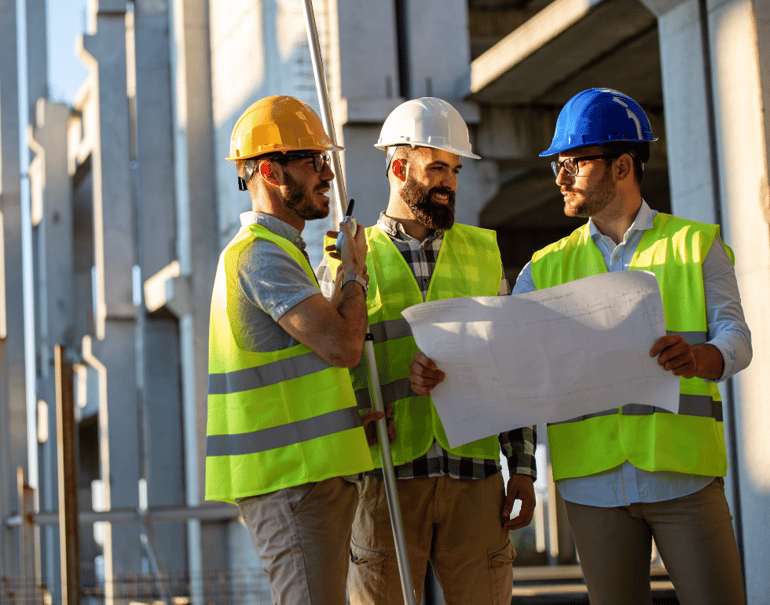 Safety is a key concern of any general contractor – having a safety program in place is important to meet compliance standards and minimize injuries. While most general contractors will have some type of safety program in place, when is it a good idea to hire an outside safety consultant?
There are excellent reasons and benefits of using an outside safety expert for your construction business.
What Is a Safety Consultant?
Most construction companies and general contractors have a designated safety position to head their safety program. However, a safety consultant is an expert that is hired to evaluate your safety program and offer improved methods for meeting your goals. Unlike an internal safety employee, a safety consultant is not influenced by the other performance goals of the company and speaks solely to meeting safety standards. Plus, they bring in fresh ideas and best practices for construction safety used throughout the industry to achieve the highest safety standards.


Top Reasons to Hire A Safety Consultant

As a general contractor, you have to balance a plethora of different factors to ensure every project is completed safely, on time, within budget, and meeting your quality standards. Safety is only one aspect, which is why it's important to have an expert evaluate and oversee your safety program. When should a general contractor hire a safety consultant? Here are some key indicators and reasons to hire a safety expert for your operation:

○You are taking on a large project that is beyond your normal scope
○The new project you are starting includes handling hazardous materials
○There are new safety concerns or hazards on-site
○Dangerous tasks being performed at the job site
○Implementation of new safety regulations
○Whenever OSHA is on-site and requests a safety consultant
○If a worksite injury has occurred within the past 12 months
○If the contractor has a workplace fatality
○After fires, explosions, and natural disasters (earthquakes) that may have affected worker safety

While it is common to hire a safety consultant after an event like a worksite injury or fatality occurs, the best time to make this change is before a problem happens. Prevention of injuries and OSHA violations are the main purposes of evaluating and improving your safety program.
What's the difference between a Safety Consultant and a Safety Specialist?


Benefits of Hiring a Safety Consultant
Most general contractors do not have the time or resources to devote to health and safety, even though it is such an important part of their business. Even a devoted safety employee is not going to have the expertise and bandwidth to address every safety concern. Hiring a safety consultant can offer benefits that save time and money while improving compliance and reducing injuries. Some of the specific benefits include:
Evaluate current safety program for effectiveness, strengths, and weaknesses
Ensure new compliance standards are being met
Create a new safety program customized for the culture and budget of the contractor
Use their expertise to show what is working and what does not for better efficiency
Reduce downtime caused by injuries with an improved safety program
Reduce the cost of insurance with improved safety compliance
Increase bandwidth to bid on more complex or larger projects
In addition to providing an evaluation and reimagining of the existing safety program, safety consultants can offer other services based on the contractor's needs. Outsourcing employee training classes and safety audits to a safety consultant can free up time for managers and supervisors within the company to focus on meeting other metrics.

At SafetyPro Resources, our safety consultants have the training and knowledge your company needs to improve your safety program. It is always the right time for a general contractor to hire a safety consultant. Call our office to talk to one of our safety experts to begin improving your safety program.