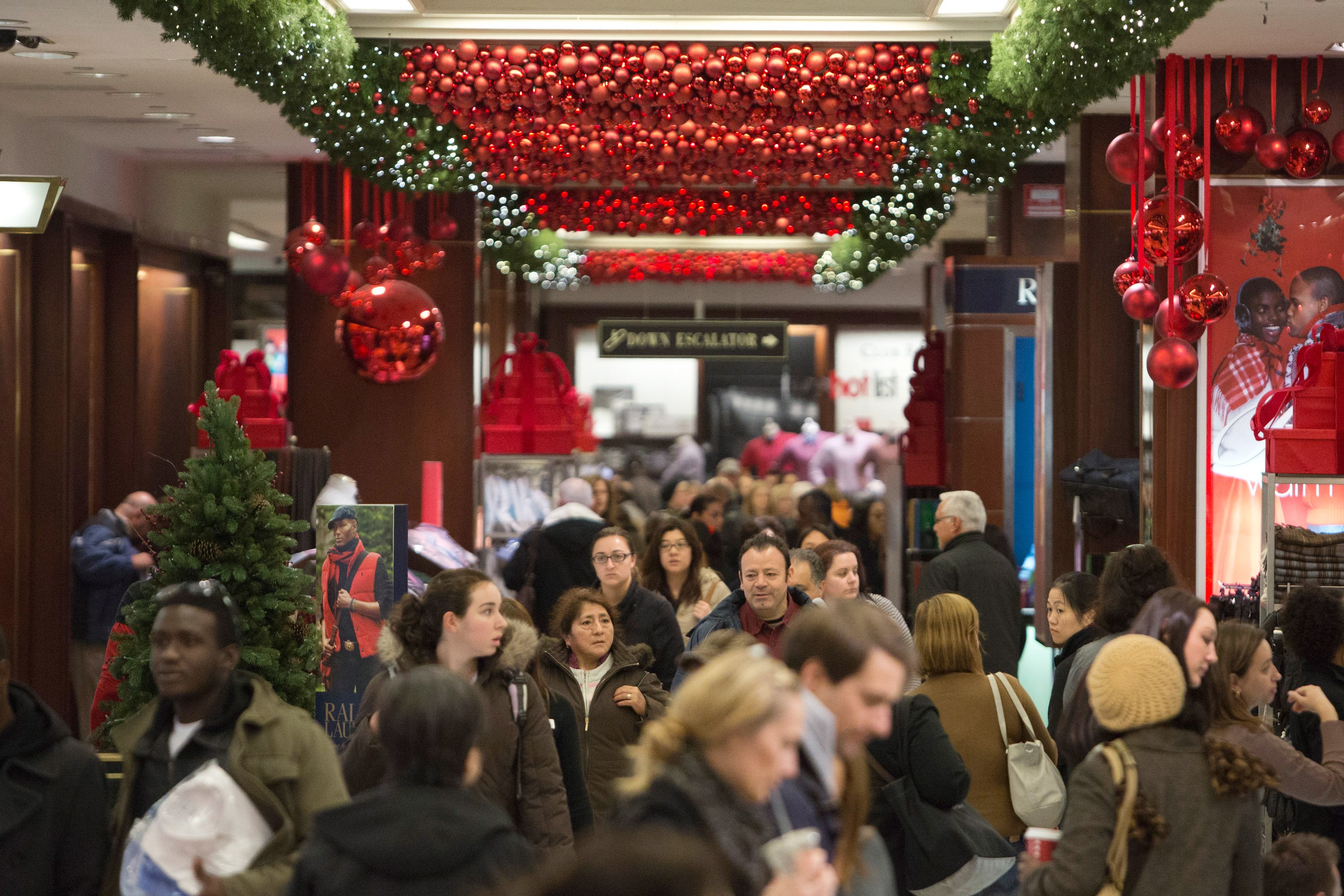 Seasons Greetings! Millions of Americans are immersing themselves in the retail vortex now more than ever as presents that need to be under the tree are a top priority. Millions more work inside the vortex and understand completely how important it is to meet and exceed their customer's expectations. As a former retail industry employee for 15 years, I am very familiar with how this time of the year plays out. Now, as an aspiring safety professional, I am overjoyed to share "7 Kick-Ass Ways to Retail Like a Champ!"
From forklifts and warehousing to crowd control and temporary workers, the holiday season always brings extra special joy to those working in the retail environment. Your store is filled with so many shoppers, but are you making sure the safety of your workforce matters, too?
#1 - Evaluate (and monitor) your operators to ensure that they can operate forklifts safely.
"About 100 employees are killed and 95,000 injured every year while operating forklifts in all industries." (OSHA) At this time of the year – everyone is in a rush. Don't feed the 'Complacency Claus' any milk and cookies. Operators should not feel rushed let alone be rushed. Forklift operation is dangerous, so be sure to evaluate (and monitor) workers often. Your commitment to worker safety will not go unnoticed by your workforce and customers.
#2 - Provide general ergonomics training and task-specific training.
"Improper lifting, repetitive motion or poor design of operations can lead to musculoskeletal disorders in workers." (OSHA) Above-average buying is underway, so workers are on their feet or typing keyboards more frequently. Back injuries are too common, so lifting properly and getting a coworker to help for heavier items should be SOP. Conduct a 'safety huddle' with associates on the importance of posture when sitting at a desk or standing at a register.
#3 - Use caution when backing up tractor trailers or other trucks.
"Drivers should know about hazards that can result in serious or fatal injuries." (OSHA) Loads and loads of merchandise are backing up to your dock every day. Do you have your own fleet making deliveries? Similar to forklifts, there is no need to rush. Make sure your fleet uses flashers, horns, and backup alarms. Tell your driver to roll down the windows and turn off the jam, so he or she can hear. Communicate your operating procedures to every worker.
#4 - Review emergency evacuation procedures and conduct a drill.
"Prepare an emergency plan that addresses potential dangers facing workers, including overcrowding, crowd rushing, being struck by the crowd, violent acts and fire." (OSHA) If your retail establishment has 10 or more employees, then your emergency action plan is already written. Find it and review it! In the event of an emergency, some customers may become disoriented while others are going to try to leave through the front door. Your team needs to remain calm in a crisis, work together to get people out quickly and safely, and fully understand the steps of your emergency action plan. Practice makes perfect, so conduct a drill (or two). Keep first-aid kits accessible and have workers trained in using AEDs and CPR.
#5 - Treat temporary (and seasonal) workers as any other worker in terms of safety and health training.
"The key is communication between the temporary agency and the host employer to ensure that the necessary protections are provided." (OSHA) The tragic story of 20-year-old "Day" Davis who died on his first day of work is one I have heard and read about numerous times. Davis was an improperly trained temporary worker who lost his life because of gross negligence. If you are hosting temporary workers, then you are responsible for making sure he or she returns home in the same condition they reported to work. Safety matters for all!
#6 - Be mindful of food safety as the season inevitably comes with parties and potlucks.
"Always wash your hands before and after handling food, and serve prepared dishes on clean plates." (Safety+Health) The company Christmas party… Some go out for a night on the town while others have a luncheon filled with prepared dishes. Are you preparing a dish that contains meat? Ensure the internal temperature reaches the proper degrees so you can avoid an OSHA recordable. Be mindful of food allergies, too. In all seriousness, splurge and have your event catered. Your team is working harder than ever and they need some TLC.
#7 - Initiate "sustainable engagement" or "energy management" among your workforce.
"Finding clever ways to sneak wellness into other initiatives to increase impact means being creative and different, not traditional." (Putnam) From Black Friday to Christmas Eve, the priorities of your customers are number one. I get it – 'Production First.' No worries. Let's replace 'Safety First' with 'Safety Always.' The needs of your workforce are just as important as the needs of your customers. Ensure your workforce is staying hydrated, sleeping properly, and managing stress. Choose fresh fruit rather than sweet candy. Encourage walking meetings outside for a breath of fresh air. Be proactive about health and safety.
'Tis The Season
I know all too well that the end of the year means taking inventories and other year-end activities that happen behind the scenes in addition to serving the needs of your customers. The stress level reaches high intensity and countless priorities are impossible to delegate. At the same time, you have hundreds of customers pleading with you to make that promise to "have it before Christmas." 'Tis the season to initiate, 'Safety Always.' I know you can retail like a champ and ensure holiday safety. There are two priorities. Your team will take care of the customers. You take care of your team. Win-win! Merry Christmas and Happy New Year