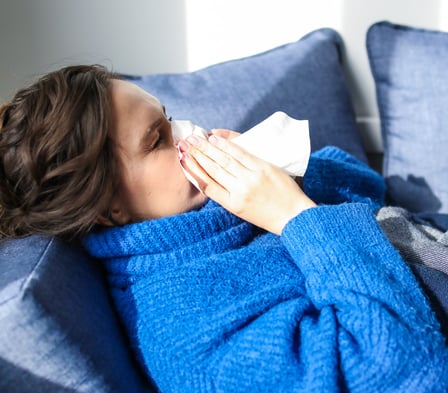 Since its appearance, Coronavirus Disease 2019 (COVID- 19) has contributed to a heightened sense of fear and anxiety for people around the world. Being that this virus is known to spread from person-to-person, it presents an obvious risk for workplaces where people gather on a regular basis. Education and good hygiene practices are critical to controlling the spread of viruses and can help your organization proactively prepare for the worst. Here's what you need to know:
Symptoms
According to the CDC, the following symptoms, along with respiratory illness, have been seen in patients with coronavirus:
Fever

Cough

Shortness of breath
If you notice an employee exhibiting these symptoms, instruct them to put on a mask, if available, separate him/her away from other workers and contact a healthcare provider immediately. Management should also encourage employees to stay home and seek medical attention if they feel sick or suspect they may have the coronavirus.
Hand Washing
In times of widespread illness, the importance of proper hand-washing should not be overlooked. With multiple people touching surfaces that could harbor the dangerous virus, proper hand-washing can aid in reducing the spread of illnesses in the workplace.
Ensure washing facilities are stocked with soap are available for employees to use

Encourage employees to wash their hands regularly for at least 20 seconds

If there are areas around the work site where soap and water are not readily available, provide an alcohol-based sanitizer with at least 60% alcohol
Best Practices
The following can help control the spread of illnesses in the workplace:
Provide bins where tissues, paper towels, and other products can be disposed of properly

Wipe down surfaces with an EPA-registered disinfectant according to the instructions on the label

Remind employees to cover their mouths when coughing or sneezing and to avoid shaking hands
There is no guarantee of when the spread of the coronavirus will come to a close or when an effective treatment will be created. For workplaces everywhere, the best defense is to proactively prepare to prevent the virus from making a home in your organization.


If you are looking for a safety program or training materials to help educate your workers, SafetyPro Resources is here to help! Contact us with your organization's safety needs and we will work to provide you with a solution tailored to fit your company.

If you'd like to purchase a pandemic preparedness/coronavirus program for your company click below!