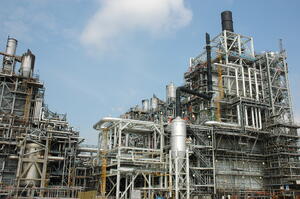 OSHA's process safety management ("PSM") standards, a set of regulations designed to prevent major explosions, fires and toxic releases, currently exempts oil and gas drilling, servicing and production facilities. OSHA filed a request for information on December 9, 2013 which included 17 potential changes to the process safety management standard. One of the more controversial changes proposed is the elimination of the exemption from PSM for oil and gas operations.
In its request, OSHA asked for data and information on safety-related incidents involving oil and gas drilling, servicing, and production and on the potential economic impact of extending PSM requirements to oil and gas operations. The comment period closed on March 31.
The comments reflect strong industry opposition to extending the standard to oil and gas operations. In their responses, several industry associations, including the American Petroleum Institute, the Texas Oil & Gas Association, and the Louisiana Mid-Contintent Oil and Gas Association, pointed out that OSHA hasn't justified why the standard should be applied to oil and gas operations. Their position is that the risk of catastrophic events in onshore exploration and services operations is low and the costs of the regulation would outweigh any benefits.
Support for extending the standard has come from some labor groups, including the United Auto Workers and the United Steelworkers. The Chemical Safety Board also supports the extension, pointing out that 8% of the nearly 1,300 high-consequence, chemical-related, incidents between 2009 and 2014 were in the oil and gas sector. The board defines a high consequence incident as one that results in an injury or fatality to a worker, evacuation of more than 500 residents, a facility impact of at least $500,000, or acute environmental damage.
If OSHA decides to proceed with this regulation, they can expect to see intense industry opposition. We will continue to monitor this issue and how it could impact your safety programs.