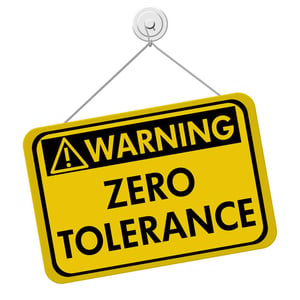 In 2010, Washington State's third leading cause of workplace deaths was workplace violence; this included anything from harassment, intimidation, to physical violence in the workplace. This problem isn't just isolated to Washington. According to OSHA, almost 2 million American workers report workplace violence incidents each year alone. The National Safe Workplace Institute states that employers pay roughly $4 billion dollars annually in missed days and legal expenses. This is prompting employers to focus on developing accident prevention plans that include procedures for mitigating violence in the workplace. Solutions may include: evaluating worker risks prior to an incident occurring, employee training, and developing written policies and procedures.
Being Aware
The first step towards identifying potential exposure is awareness. There are two main types of workplace violence to be aware of:
Violence by co-workers can mean anyone from supervisors to ex-employees. Typical scenarios involve seeking revenge for something that they deemed to be unfair treatment.
Domestic violence can involve anyone from a distant relative to a domestic partner. The assailant's actions are usually motivated by relationship difficulties or some psychological factors.
Preventative Action
Potential risk factors can be anything from working in a high crime area to working late nights or early mornings; working in isolated spaces or having a mobile workplace. For every scenario there are preventative techniques that will vary throughout. The most important three are: Training, Written Procedures with Post Laws on abuse and assault, and No Tolerance Policies.
Other techniques examples include, but are not limited to:
Prohibition of weapons
Security personnel
Worker access to counseling services
Domestic violence training
Reporting procedures, and
Necessary staff notifications
Be sure all workers are trained on your company workplace violence policy. Also keep in mind that OSHA's General Duty Clause can be used to cite instances workplace violence injuries. In addition, under whistleblower laws, workers can stop potential workplace violence threats in the workplace. As always, you can check out the OSHA fact sheet on workplace violence for more information.
Other Resources
About two months ago we discussed the 6 major risk personalities as described by Stephen Rice, inventor of Safety Quotient. At SafetyPro, we believe that assessing worker risk tolerances is a great start to self-awareness in the workplace, but it doesn't stop there. By providing necessary coaching to those who need and want it, you and your team can help create risk-avert workplace culture.
Awareness is key. Understanding personality risks can improve your chances at prevention. For more information on risk personality assessments, download our free guide on safety perception surveys.