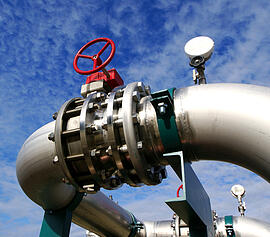 If your industry relies on the use of toxic chemicals in its processes, you're required to comply with the OSHA Process Safety Management Standard (PSM) unless you are in an exempt industry. Here's a brief overview of the requirements.
OSHA has developed a list of toxic chemicals and the quantities of them that fall under the standard. If your company uses any of those chemicals at at least the minimum quantity they've established, then you must meet the PSM standard. Also, if your business uses 10,000 pounds or more of flammable liquids or gases, you must comply with the standard.
OSHA defines a "process" as any activity involving a highly toxic chemical including using, storing, manufacturing, handling, or moving any such chemical on site.
The standard calls for each of the businesses for whom it applies to conduct a hazard assessment of the workplace and establish a system for addressing workplace hazards that includes prevention, mitigation, and emergency responses.
The development of written safety information identifying chemical and process hazards, as well as the equipment and technology used in the process is also required through the standard. In addition, there must be written procedures for chemical processes and employees must be trained in these procedures.
The standard requires the evaluation of the mechanical integrity of the equipment used in chemical processes.
OSHA believes that the processes of the business should be assessed by a team with expertise in engineering and process operations, and should include at least one employee who is familiar with the processes used.
The hazard analysis should be completed at least once every five years, OSHA explains, with the results kept on file and made available to the administration. Files should be kept for the entire lifespan of the process.
This is just some of the information contained within the standard. For more information about the PSM standard and solutions for maintaining compliance, schedule a consultation.