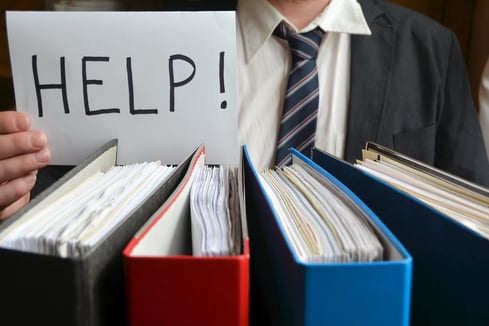 We have all experienced something scary at some point in our lives; anything from a horror film or meeting in-laws for the first time. But one thing that should never intimidate us is an audit. The key is preparation. Today we will discuss ways you can be prepared for a RAVS Plus® audit from ISNetworld® or any other audit to help ensure your success.Step 1: Ask Questions
The very first thing you should do is ask questions about what the auditor will be looking at. Ask the requestor for the questionnaire they will be using. You may also want to ask what are the credentials of auditor.
Step 2: Find the Necessary Documents
When you receive the questionnaire, there will usually be a list of documents that the auditor may want to look at. These could include:
-OSHA Logs,
-HSE Policies and Procedures,
-Safety Meeting Documents,
-Employee Training Records,
-Internal Audits,
-JSA Inspections,
-Emergency Drills,
-Accident Investigation Reports,
And any other safety related documentation.

Step 3: Check for Legal Issues
Be sure to let management know as soon as you receive the audit request, your company may have trade secrets you are unaware of. It is also important to make sure all confidentiality agreements signed prior to the audit so as to not infringe on anyone's rights.
Step 4: The Self-Check/Audit
If there is an opportunity before the audit, perform a self-audit using the questionnaire they have given you. If they did not give you a questionnaire you can do it based on where you think the trouble areas are in your company. See what may need to be fixed prior to the audit. If you still are not sure what to do, you should maybe consider hiring a 3rd party safety professional to evaluate your company's safety program and provide recommendations.
Step 5: Review and Fix Any Problem Areas
Take a look at any problem areas you may have in your company, as there are likely to be a few. See if there is anything you can immediately take care of prior to the audit. Normally the easiest things to correct are revisions to documented policies and procedures. Employee training can be scheduled but most often a difficult task if there's a short time frame. Most importantly, let management know if there are any problem areas before the audit, to help cushion the outcome of the audit report.
Step 6: Housekeeping and Behavior
Be presentable throughout your office, use proper housekeeping practices to make sure everything looks its best prior to audit day. It is also important that on the day of the audit, you remain calm and poised, ask plenty questions and take notes through the process. Be eager to learn what you can do to make the workplaces safer and healthier.