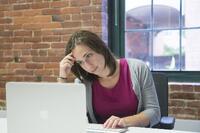 Staying in compliance with the ongoing requirements of ISNetworld® and other procurement websites can be time-consuming, especially for smaller companies who don't have a full time safety professional on staff. But even if you have someone at your company who you can assign this to, you may be better off bringing in a professional safety consulting firm to handle the details so that you and your staff can focus on your primary business activities. Here are some of the benefits of outsourcing ISNetworld® compliance:
Saves Time. Outsourcing frees up your staff's time to focus on your core business. If

ISNetworld

® is new to you, it will take some time to get used to the interface and learn the tips and tricks to successfully upload and maintain your information.

Saves Stress. A professional safety consultant is familiar with

ISNetworld

® requirements and can help you avoid mistakes that could reduce your dashboard grade. When any items need to be updated, your safety consultant is notified and can take care of it for you before you have a chance to worry about it.
Quality safety programs. Your safety consultant will be able to help you with customized safety programs for your company that comply with

ISNetworld

® requirements and all applicable OSHA requirements. This is far better than the generic downloadable plans that are available at many online sites.

Additional support is a phone call away. Many safety consultants offer valuable services beyond basic ISNetworld® monitoring such as training, site inspections, OSHA intervention, accident investigation, and more. Look for firms that offer a package of services and support for a convenient monthly retainer, which can help you manage your safety costs and ensures that help is available when you need it.
For tips on how find and hire the best ISNetworld® Consultant for your company, please read our recent blog post - Hiring A Safety Consultant To Handle Your ISNetworld® Compliance.