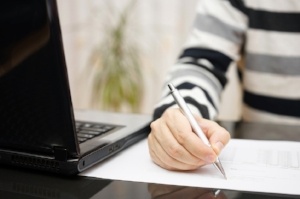 The U.S. Department of Labor / Occupational Safety & Health Administration is rolling out the final rule representing changes to the 29 CFR 1904 OSHA Recordkeeping regulations on May 12, 2016. Even though we've seen this rule coming, there are significant changes safety leaders need to be aware of so the rules can be implemented throughout their organizations.
Employee Involvement
One of the major changes to the rule requires the organization to involve employees and their representatives in the recordkeeping process. Organizations are required to:
inform employees on how to report a work-related injury or illness;
develop a reporting procedure which the employees should follow to report; and,
add communication requirements to ensure that employees know they have a right to report work-related injuries/illnesses and the employer is prohibited from discriminating against an employee for reporting the injury/illness.
Prohibition against Discrimination
In addition to prohibiting discrimination against an employee for reporting a work-related injury/illness, the new regulation specifically prohibits employers from discriminating against any employee who:

makes health and safety complaints;
requests access to records under 1904; and/or,
exercises any rights afforded by the OSH Act.
Electronic Submission of Records
This requirement was one of the major changes to the standard, and without going too far down the rabbit hole, it allows OSHA to:

Perform data analysis on the injury/illness records of reported data; and,
Facilitate publishing of the data as public record.
There are some escalating requirements with respect to reporting, as well. OSHA requires that:

Employers with greater 250 employees (at any point in time during the prior year) must submit 300/300A/301 documentation electronically;
Employers with greater than 20, but less than 250, and are classified in an industry listed in Subpart E (of the standard), must submit 300A documentation electronically;
Upon notification from OSHA, any employer must electronically submit any part of the required records under 1904 to OSHA or designee.
Implications for Organizations and Safety Leaders
As always, when the regulations change, policies and procedures require review. In the safety leader's organization, take care to review:
Recordkeeping program – Your recordkeeping program should be revised to reflect changes in policy, including clear sections on discrimination, employee involvement (if they do not already exist), and revised to reflect the potential need and thresholds for electronic reporting; and,
Incident Reporting / Investigation – There may be little nuggets of reporting requirements tucked away in this program, depending on how your safety manual is structured. If that's the case, don't neglect the opportunity to review this as well.