Safety Staffing and Recruiting Services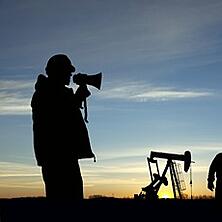 Project Safety Staffing
The success of your business and your next job depends on a qualified staff. Our experienced safety specialists are available for short or long-term projects, and are available upon short notice.
You can leave the job screening to us. We carefully screen our candidates to make sure they are qualified. This includes checking references, credentials, verifying experience and education, and determining competence.
You can relax knowing that we take a hands-on approach to staffing and have adopted aggressive quality assurance and quality control practices to ensure that we create a positive outcome for both our client and our employee.
You will get highly qualified and skilled safety specialists who are competent in the skills required for the position.
If you have a project coming up and need help locating qualified safety employees to staff it, click here to schedule a consultation with us.
Safety Employment Opportunities
If you are looking for a job in safety, you've come to the right place. At SafetyPro we mentor our safety personnel and help them build careers in safety. If you are interested in applying, use the link below to enter your information and we will contact you when we get an opening that fits your skills.