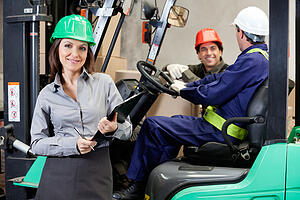 The Voluntary Protection Program (VPP) is a cooperative assistance and recognition program among labor forces, management and OSHA that is intended to recognize work sites with effective safety and health programs. The Occupational Safety and Health Administration designed the Voluntary Protection Programs to emphasize the importance of, encourage the improvement of, and recognize excellence in employer provided, site specific occupational safety and health programs.
The VPP has three levels of recognition; Star, Merit, and Demonstration.
The Star program is open to any industry but is aimed at leaders in injury, illness and accident prevention and seeks to recognize outstanding work sites and hold them as models of excellence. Such sites are evaluated every three to five years and must have an injury incidence rate at or below the national average for their industry as well as be in accordance with other specified program criteria.

The Merit program is aimed at employers in any industry as well but is for those who do not meet the qualifications of the Star program. To qualify as Merit participants employers must have lost workday rates 35 percent below national averages. The Demonstration Program is designed to pilot alternative strategies for improving safety and health for contractors and gives companies the opportunity to demonstrate the effectiveness of alternative safety and health methods.

The Demonstration program is intended to explore the use of Voluntary Protection Programs in industries other than general industries such as construction.
VPP participants are exempt from OSHA programmed inspections but are still subject to OSHA enforcement procedures resulting from employee complaints, fatalities, catastrophes and significant leaks or spills.
In VPP, management must commit to operating an effective occupational safety and health management system characterized by four basic elements:
Management Leadership and Employee Involvement
Worksite Analysis
Hazard Prevention and Control
Safety and Health Training
Attaining VPP status can be a lengthy process but the benefits are quite significant. Benefits of the program include improved worker safety, increased employee involvement, reduced workers' compensation premiums as well as continuous safety and health program improvement.