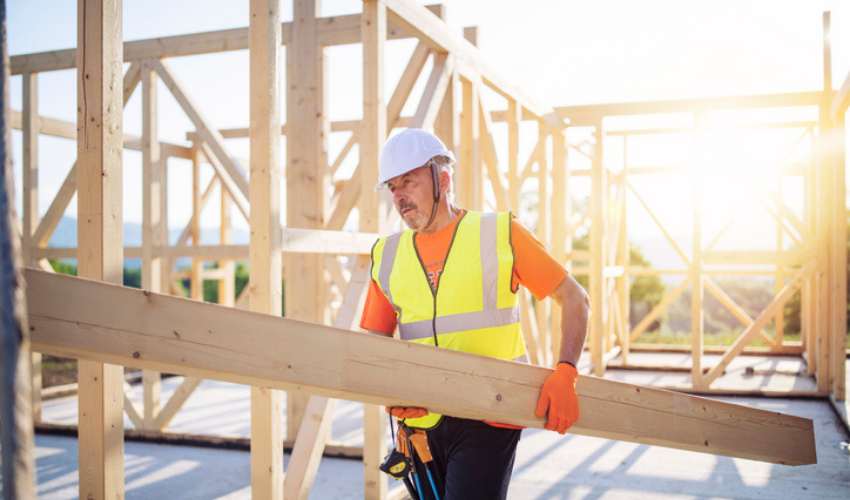 Eliminating niche skillsets and casual on-call employees from payroll was a major market shift. Now, the industry relies on independent contractors, subcontractors, and temporary workers to fill these gaps.
While this has some initial benefit to your bottom line, it is a common misconception that contracting work out places the responsibility for safety on the shoulders of your independent workers. This mistaken belief can result in disastrous consequences and hefty fines for your company.
Understanding the three types of employment statuses—independent contractor, subcontractor, and temporary worker—is key to knowing when you need to offer safety protection and training.
Do OSHA Regulations Apply to Independent Contractors?
In 2001, OSHA's then Directorate of Construction stated a truly self-employed construction worker, without subordinates, is not an employee. On paper, this definition was welcomed by many employers, as it appeared to limit much of the risk in hiring independent contractors. In practice, it is more complicated.
If safety violations occur, OSHA will use the Economic Reality Test, which considers the crucial nature of workflow control. The less control the independent contractor has over their work, the more responsible you may become.
OSHA takes this employer concept a step further with the Multi-Employer Citation Policy (CPL 02-00-124), allowing OSHA to assign responsibility for hazards and accidents to multiple employers depending on the degree of control over the workplace/hazard in question. Defining the role of each party is the best way to minimize your risk.
Independent Contractors
Unlike full-time employees, independent contractors accept a defined scope of work by signing a contract. When hiring independent contractors, you can avoid withholding taxes, FICA, and unemployment coverage. While working with independent contractors might seem appealing for financial reasons, it does not relieve you of your responsibility to OSHA regulations.
However, you can minimize your liability. Develop written contracts and work practices in a way that explicitly proves the independent contractor is not your employee. These terms include, but are not limited to:
The independent contractor must carry and provide proof of current Worker's Compensation Insurance.
Your company does not set the independent contractor's schedule. If a contractor agrees to meet your schedule for project purposes, include the wording in the contract.
Your company does not direct how the work is completed.

If the independent contractor is meeting their obligations, they are free to come and go as they please without interference from you.
Your company may provide materials, but the independent contractor brings their own tools.
Establishing these criteria will help distance you from an independent contractor in the case of an accident. However, your site must remain compliant with OSHA standards. Failure to maintain a safe work environment can leave you in legal jeopardy.
Subcontractors
The major difference between an independent and subcontractor is the contract itself. While the independent contractor is a contract for hire, subcontractors are typically hired to perform specific tasks under an existing contract.
Generally, subcontractors are other companies with their own employees. It is usually clear that employees of subcontractors are not also employees of your company, but all written agreements with subcontractors should indicate the expectation that they will provide proof of Worker's Compensation. To further establish the boundary between you and the subcontractor, your site supervisor should ensure that only the subcontractor's site supervisor directs their employee's work.

Again, distance from the subcontractor's employees does not remove the requirement for you to maintain a safe work site to protect yourself from negligence claims.
Temporary Workers
Since 2014, OSHA has stated temporary workers are entitled to the same safety protections as employees. Temporary workers are hired and paid by a third-party staffing agency and temporarily supplied to a host employer. Both the staffing agency and the host employer are considered joint employers of the temporary employee, and therefore both are responsible for the employee's safety.

Due to the shared risk, written agreements are paramount to keeping everyone safe. Clearly outline the safety training you expect the agency to provide, and ensure you receive proof of training before an employee enters your site. You are still responsible for ensuring compliance with all safety rules, and you must provide a safe work environment. You should provide temporary workers with site-specific safety training and orientation.

Remember, a contract cannot override OSHA regulations. If something goes awry on your site and you haven't done your due diligence, OSHA can fine you and the staffing agency for violations.
Let Safety Consultants Help with Independent Contractors
Hiring independent workers poses additional challenges to navigating health and safety regulations. By carefully building out your contracts, performing your due diligence, and providing the required safety training, you can minimize risk and protect your company. A safety consultant can help keep you compliant, especially when navigating the different laws for independent contractors, subcontractors, and temporary workers. You'll make sure your independent workers are a great asset to your team by prioritizing safety.