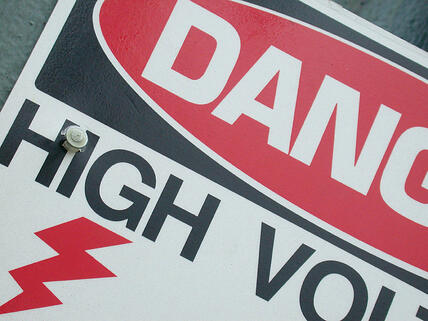 Electricity surrounds everything we do, including the workplace. It is so much a part of our daily lives that it can be easy for workers to become complacent and forget how powerful and potentially dangerous electricity can be. We'll help you understand which step should you take to ensure the safe use of electrical equipment in your work environment.
Electrical safety is vital for all workplaces from office environments to construction sites. Unsafe electrical use can cause burns, electric shock, falls, fires and even electrocution, escalating costs and jeopardizing employees. As a quick refresher, here are some tips for improving electrical safety in the workplace.
General Electrical Safety
There are some basics everyone should know about how to handle electrical devices safely. Test before you touch is one basic rule, whilst also remembering that water and electricity don't mix – even damp hands should be avoided when handling electrical cords and contacting outlets. Some other general electrical safety reminders include:
Extension cords should only be used as a temporary solution, not as a permanent outlet

Make sure all electrical cords are plugged in completely- a loose fit can be a hazard

Unplug devices at the outlet, not by pulling on the cord

Never try to repair a cord or outlet yourself

Turn off light switches before changing light bulbs

Clean up water spills quickly, especially near any electrical equipment

Do not overload outlets with too many devices

Never fight electrical fires with water – use a fire extinguisher or baking soda

Use the right safety gear – gloves, eye protection and footwear – when working around electrical currents
Electrical fires, shocks and sparks often occur when basic safety rules are not followed. It is vital for all managers, supervisors and employees to be on the same page when addressing basic electrical safety rules. All workplaces should have electrical safety training and reminders to keep employees safe from injuries and the business protected from damage.


Electrical Equipment Safety

From hand tools to copiers, all electrical equipment should be handled carefully and maintained in the workplace. We've detailed 5 most common electrical safety hazards in construction in our recent blog.

Simple safety precautions can prevent electrical overloads on equipment that can result in sparks, fires and other electrical safety issues. Some rules to apply to the workplace include:
Unplug and store unneeded electrical tools or equipment
If a tool has a damaged cord, is hot or creating sparks, stop using it immediately and label "do not use"
Keep electrical equipment ventilated – never put a cover over a piece of equipment
Never leave equipment running unattended
Do not try to tape or temporarily repair a damaged cord – discontinue use until the equipment is repaired or replaced
Only use equipment that was approved by a national testing laboratory
Utilize LOTO (lockout/tagout) procedures for maintaining/servicing large electrical equipment
Maintenance and repairs are crucial for electrical equipment to prevent damage and hazards. All electrical equipment should be repaired by a qualified technician – never try to fix electrical problems or equipment with amateur repairs.
All workplaces use electricity and should have an electrical safety program in place. Our safety professionals at SafetyPro Resources, LLC offer electrical safety training and audits to help ensure our clients in the Gulf Coast area meet OSHA and other safety standards for the workplace. Contact us online or call our office at (800) 941-0714 to learn more about electrical safety protocols to protect your business.