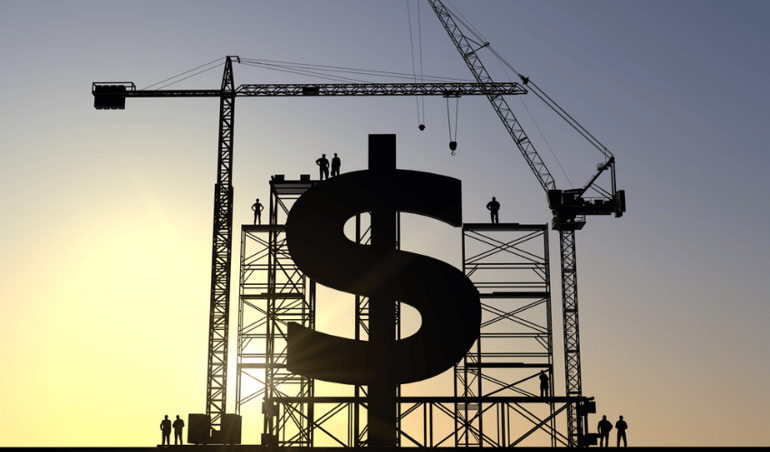 Every construction company knows that safety should be its number one priority. But beyond keeping up with the legal requirements at your site, it can be difficult to know how worthwhile, efficient, and cost-effective your safety interventions are.
That's why measuring the ROI of your construction safety programs is an invaluable skill. It can save money and keep your organization responsible while giving your team the resources they need.
Cost of employee injuries & Accidents
Safety on your job site pays dividends: your reputation, stability, and ability to recruit and retain talent depends on it. An EMPLOYERS survey found that safety "was among the top criteria employees consider when evaluating a new job offer," even more than opportunities for professional growth.
Investing in safety benefits your company financially by preventing costly repairs, and avoiding accidents and injuries as well. OSHA found that "employers paid more than $1 billion per week for direct workers' compensation costs for disabling, nonfatal workplace injuries in 2018." In another study, OSHA discovered that "companies that did not adequately manage workplace safety and health performed worse financially than those who did," meaning that the costs of neglecting workplace safety are higher than addressing it.
In addition to the direct costs of safety issues such as worker's comp, liability and litigation costs, loss of property, fines, and medical expenses, indirect costs like retraining, worker replacement, lost productivity, increased insurance premiums, and legal fees can cause small, preventable problems to snowball quickly.
To help estimate these indirect costs, OSHA even provides a direct and indirect cost calculator based on national averages to help employers see this impact.
ROI of Cost mitigation
When developing a safety program, the goal should always be 0 incidents, 0 injuries, and 0 illnesses. With this expectation in place, both direct and indirect costs will be minimized. This is essential if your organization wants to see financial savings from the program.
However, while this is the goal, safety initiatives are often seen in a negative light. "If we define safety as things that we don't want to have happen, we actually… create conflict," Ron Gantt, director of innovation and operations for Reflect Consulting Group, told Safety and Health Magazine. "And I think we would actually be more effective if we reframed the argument toward defining safety as what we want."
For example, more than 500 businesses in the Voluntary Protection Program, an OSHA partner, see savings of over $110 million each year because their injury rates are less than half of the national average for their industries. This shows that investing in an OSHA-approved safety program not only avoids the costs of accidents for these organizations, but it also empowers them to save money and improve their efficiency, desirability, and responsiveness.
Invest in Safety
How you invest in safety will largely depend on your specific field of work, company size, equipment used, as well as state and federal regulations. However, the basics are the same for everyone, regardless of these factors.
Every company should start with the following:
Conduct a Safety Audit
An in-depth safety audit, either conducted internally or by a third-party safety organization, is the best way to find existing safety issues and blind spots that your business has. By reviewing your existing practices, training, and documentation, a safety auditor will be able to point out inefficiencies, potential future problems, and compliance issues.
Develop a Corrective Action Plan
Once a safety audit pinpoints key issues facing your business, it is best to develop a corrective action plan. A corrective action plan, or CAP, lays out an existing safety problem and specific steps that need to be taken to address it.
This may involve retraining employees, hiring additional staff, or even restructuring parts of your organization to increase accountability. CAPs demonstrate a commitment to safety and mandate a timeframe for improvements to be made. They are invaluable as you work to correct problems and are the key to seeing a return on the investment you make in safety auditing and training.
Connect with a Safety Consultant
A safety consultant is a professional outside of your organization who specializes in assessing the strengths and weaknesses of your existing safety program. A safety consultant can conduct safety audits, draft corrective action plans, provide training resources, address current OSHA violations, and even assist with conflict resolution. Their main priority is safety and helping your organization achieve the best outcome possible.
Conclusion
The upfront costs of safety programs and interventions may seem prohibitive to your organization, but the return on your investment will be absolutely worth it. Every accident or disruption avoided is money saved, and a strong culture of workplace safety benefits your existing employees and attracts the right talent for future positions.
Choosing to address safety issues by investing in audits, safety consultation, and corrective action plans will yield returns for your business now and in the future.